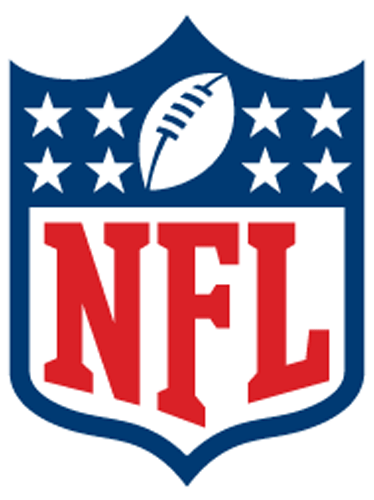 Of course NFL owners want to expand the season to 18 games. Of course they want to remove 2 preseason games so they can get more money. How money hungry can these old guys get? Well we're about to find out. I love football as much as the next guy but lets get real here. Commissioner Roger Goodell says the fans have spoken and they don't like the preseason. Really? Not one of my football friends has openly hated the preaseason. Sure it's not a full game of stars but its football nonetheless. The first game of this year, the Hall of Fame game between the Cowboys and Bengals drew a rating of 7.6 - the highest preseason draw in 6 years. That same night two of the biggest rivals in all of sports was on the baseball field. The Yankees-Red Sox game drew a 2.7 rating. As long as the matchup has some interest, people will watch.
Goodell other arguement was that an 18 game season is good because it will generate revenue in this tough economic market. So what happens when the economy is doing well? Do we cut some games? No because owners and the league will get even more profits and players will put their bodies on the line for them.
Let's just list out what else is wrong with 18 games...
Rookies need playing time, there is only so much you can do in practice

Have you ever played pickup football? Remember how sore you are the next day? Yeah imagine doing that for almost half a year. They can't even figure how to keep players brains healthy after football

Owners argue that the players will get more money. Oh but the owners want the players to pay for stadiums and other overhead costs, thats why they want the players to have more money

Records will be annihilated. Chris Johnson may just get 3,000 yards...maybe

Games will mean less. Compare a loss in baseball in May to a loss in college football in September. Look at the Colts last year towards the end of the year. It comprises the integrity of the game if teams start laying down.

It's freaking hot if you're starting the season in August or implementing more evaluations in June or July
Players are convinced 18 games will happen.
"

Personally, I don't see how it helps the game, or the quality of the game

," said
Barry Cofield
,
a defensive tackle for the
New York Giants
. "

But if they demand it, they will probably get it

." And they won't refuse to play regardless how hurt they are. Just take a look at Matthew Stafford, early in his career, risking his arm for a meaningless game for the lowly Lions (start at 4:00)